SERVING OUR COMMUNITY
At Fairway Mortgage Colorado, we are committed to serve. Part of our internal strength comes from serving the community around us. We have fun by working together while providing consistent, honest communication. We are family focused and understand that family surpasses those who share the same blood line. By serving the community around us around us we are able to foster growth and knowledge. Community service also keeps our Fairway family humble so that we can better respect, listen and stay in tune with our clients.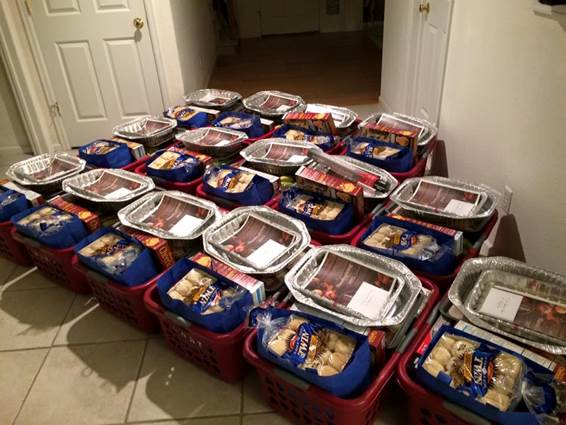 Full Baskets =
Full Hearts
November 26, 2015
We just finished packing Thanksgiving baskets for 15 families in need this season. There is not an inch to spare in these baskets so we actually had to bag turkeys separately! Thanks to Jennifer Napoleon for her much needed help finishing the shopping and loading baskets tonight. A huge thanks to all of my Fairway Mortgage people came together and donated to make this such a huge success. Go team Fairway!