KEEPING THE PROCESS
AN ENJOYABLE EXPERIENCE

Unlimited communication
Homes built on time
Within the client's budget
Utmost attention to detail
TURNING DREAMS INTO REALITY
We live in our dream home! Brannen Design and Construction made it possible with extreme professionalism, extensive expertise, tasteful design, and honest communication. From pouring the foundation to receiving the keys to our front door, every step was explained and followed through to completion. There simply isn't a better home builder in the area.
Jerry and Darla Roselle
What a journey its been! It's hard to believe that less than a year ago we started the building process and now we're living in the beautiful house that you built! The house is truly magnificent and we couldn't imagine going through this process without both of you and your wonderful team. Thank you so much for all you have done.
Rob and Laura Quaid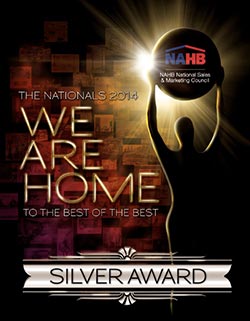 NAHB Nationals Silver Award
The Nationals 2014 Silver Award - Best One of a Kind Home
At the 2014 National Home Builders Show in Las Vegas, Brannen Design and Construction won the Silver Award for Best One of a Kind Home for their entry of a beautiful custom home they built in Harmony Golf Club in Timnath. This award is given to only a very few homes each year throughout North America.
Brannen Design and Construction was very proud to partner with KGA Architectural Studios of Boulder to receive this prestigious award. The Home was an artfully crafted Old Tuscan Villa style Home situated on a bluff overlooking the mountains and the golf course, complete with a resort style pool and outdoor living. Brannen Design and Construction Inc. and Jay Brannen Can be reached at (970)-988-0238