Your Team of Professionals
Our team has a combined total of over 100 years of experience in financial forensics research and judgment enforcement services, and we will work with you in a relentless pursuit to enforce your judgment.
Our clients frequently recover 100% of their judgments. Persistence pays. We recovered $42 million from a five-year-old embezzlement judgment. In a case where other attorneys and investigators had given up, Financial Forensic Services has located hidden assets and recovered $1.2 million plus an additional $300,000 in interest for its client. Successes for our clients over the past 50 years include hundreds of cases with recoveries ranging from a few thousand dollars to many millions of dollars.
Our professional forensics team combines talent, decades of experience, and special training to analyze and mine the documents, databases, and records in your case. The results lead to diverted assets, established patterns of activity, or reveal fraudulent transactions.
We will tailor a strategy specifically for your case. Whether for financial investigation and/or judgment enforcement, you will have a dedicated team of forensic researchers, analysts, investigators, attorneys, forensic accountants, and computer specialists required to get the job done.
Joe H. Dickerson, CFE, CFI
Co-Founder & Chief Executive Officer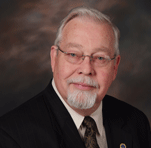 Joe is a graduate of the National Crime Prevention Institute, School of Police Administration, the University of Louisville. He was a founding member of the Harris County District Attorney's Organized Crime Bureau in Houston, TX. Joe has over 50-years of financial investigation and forensic research experience. He has lectured nationally and internationally on financial investigation and judgment enforcement. After serving as a Detective Sergeant with the Houston Police Department. Joe founded the Oil & Gas Crime Prevention Bureau. He is an internationally recognized expert and instructor on financial investigations and judgment enforcement and has trained members of the FBI, DEA, Secret Service, IRS, SEC, Postal Inspectors, US Attorneys Staff, Attorney General staff, Texas Rangers and various law enforcement agencies, bar associations, regulators, trade associations and professional groups. Contact Joe@financialforensicservices.com
Read More
Find Out if You Have a Case