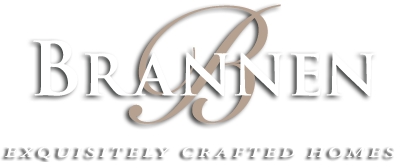 After interviewing multiple builders, we know Brannen Design & Construction would be the best choice we could make in having our custom home built. Every aspect of the process was outstanding in terms of the design, construction detail, and the management of time and budgets. Jay's meticulous attention to detail and ability to see the whole picture was remarkable, and the level of trust we had in hive could not be surpassed. Jay provided everything we were looking for in a builder…quality, value and pricing with such a professional manner. We are thrilled he built our home and could not have enjoyed the process more than we did!
Patrick and Stacy Arnold
We live in our dream home! Brannen Design and Construction made it possible with extreme professionalism, extensive expertise, tasteful design, and honest communication. From pouring the foundation to receiving the keys to our front door, every step was explained and followed through to completion. There simply isn't a better home builder in the area.
Jerry and Darla Roselle
What a journey its been! It's hard to believe that less than a year ago we started the building process and now we're living in the beautiful house that you built! The house is truly magnificent and we couldn't imagine going through this process without both of you and your wonderful team. Thank you so much for all you have done.
Rob and Laura Quaid
Where does one begin to thank you for all your hard work in putting together our home? The finished product is Beautiful! We are still in shock that it actually belongs to us! We are so thankful for all of your efforts to make this project manageable and pleasant. If we were ever crazy enough to build again, we'd choose Brannen Homes again and again because we feel like you delivered on everything you said you would at the outset: honesty, reliability, integrity and relationship. We count ourselves so blessed to have had the opportunity to work with you on this project. Thank you, for every little thing (and all the big ones, too!)
The Soper Family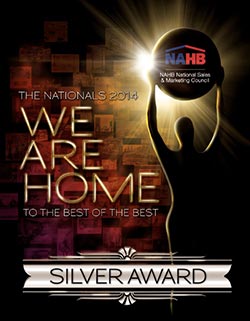 NAHB Nationals Silver Award
The Nationals 2014 Silver Award - Best One of a Kind Home
At the 2014 National Home Builders Show in Las Vegas, Brannen Design and Construction won the Silver Award for Best One of a Kind Home for their entry of a beautiful custom home they built in Harmony Golf Club in Timnath. This award is given to only a very few homes each year throughout North America.
Brannen Design and Construction was very proud to partner with KGA Architectural Studios of Boulder to receive this prestigious award. The Home was an artfully crafted Old Tuscan Villa style Home situated on a bluff overlooking the mountains and the golf course, complete with a resort style pool and outdoor living. Brannen Design and Construction Inc. and Jay Brannen Can be reached at (970)-988-0238